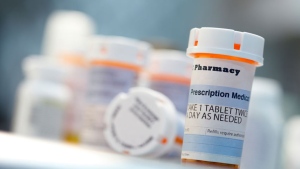 One of our goals at Bald Girls Do Lunch is to make our network highly educated and conversant about their alopecia areata. We're here to keep you in-the-know with accurate information about your condition including clinical trials. When headlines hit the media with word combinations like alopecia, research, clinical trials and drugs, we want to help you understand them and keep them in perspective.
Recently, JAK inhibitor drugs FDA-approved for use in treating a severe bone marrow cancer (myelofibrosis) were given orally to patients with moderate to severe alopecia areata in an ongoing study to test their safety and efficacy.
We know first-hand the frustrations of patients who are on the receiving end of advice and suspicion from friends and family: are you sure you've been to the best specialist? Wow, have you seen this new 'discovery'? Don't you want to try something to regrow your hair? Equally, we know, too, the sadness that envelopes the deafening silence of guilt, the dark hole of secrecy and the garden variety of social discomforts short-circuiting the happiness of women with alopecia.
That's why we want to arm you with information and news you can use regarding these treatments. With our blog, we hope you'll be better equipped to answer questions, and feel confident to do more than simply shrug off questions.
-->