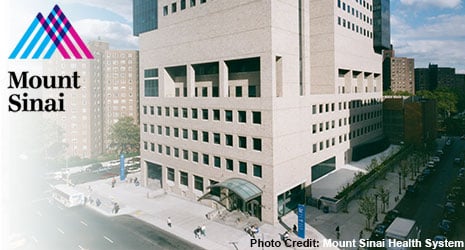 Alopecia Areata research is of great interest to people with this autoimmune skin disorder. This Bald Girls Do Lunch blog informs you with patient-friendly posts on alopecia areata news, clinical trials and popular posts like our features on
Tofacitinib
and
Ruxolitinib
. I
n 2016, we're launching a series of interviews to learn about several new clinical trials underway at
the Icahn School of Medicine at Mount Sinai in conjunction with the Mount Sinai
Department of Dermatology (New York, NY).
Background
Who is doing this research? Dr. Emma Guttman, Associate Professor of Dermatology & Immunology at the Icahn School of Medicine at Mount Sinai is the lead researcher.
What is the purpose of this study?
The specific study we're writing about today tests the efficacy and safety of ointment LEO 124249*
What is the study method? It is a double blind study where neither the patient nor any of the reseachers or data assessors know which patient is receiving the active drug and which are receiving a placebo.This is considered the gold standard of research methods.
How was this interview conducted? Bald Girls Do Lunch founder, Thea Chassin, asked her questions directly to Dr. Guttman via email.
Q & A with Dr. Emma Guttman



Chassin: Which drug is included in this current trial? Is this a new mechanism of action or is this a variation on an existing drug?
Guttman: This is a topical JAK inhibitor (LEO 124249). It is novel because other studies offer systemic JAK inhibitors that have a much wider suppression on the immune system.
Chassin: How would you describe the mechanism of action of this drug? Why do you think it will be effective?
Guttman: Since we know that the systemic JAK inhibitors work on alopecia areata we assume that it will also work topically. But, potentially it will lack the possible systemic side effects of JAK inhibition.
Chassin: What is known about possible side effects? How will you find out what the long-term side effects are? Has this class of drugs been tried on humans?
Guttman: JAK inhibitors are used systemically for several inflammatory skin diseases such as rheumatoid arthritis and psoriasis. They are immune suppressants and have some systemic side effects, although they are mostly well tolerated. Topical JAKS should be safe treatments as we do not expect systemic absorption (or minimal absorption). As with any topical medications, rarely topical irritation or stinging may be present.
Chassin: Every other treatment option for alopecia areata totalis/universalis including those with positive effect has to be continued for the hair growth to be sustained. Do you believe the drugs in this trial would behave any differently in the sense that they could produce long lasting positive effects not requiring life-long application?
Guttman: No, but it is easier to apply a topical medication.
Chassin: Who is eligible?
Guttman: Patients with significant involvement of the scalp of >30% are eligible.
Chassin: As a practical day-to-day matter will the patient be permitted to wear a wig, sleep hat or other head covering during the trial?
Guttman: Yes — we will permit all these after the medication dries. There is no worry of not being able to wear a wig.
Chassin: What is the time commitment for this trial in terms of number and frequency of clinic visits?
Guttman: Visits will be every 2-4 weeks for 12 weeks.
---
---
About Dr. Guttman
Emma Guttman-Yassky, MD, PhD is an Associate Professor of Dermatology & Immunology at the Icahn School of Medicine at Mount Sinai in New York. She is the Director of the center for excellence in eczema and the occupational dermatitis clinic and director of the laboratory for inflammatory skin diseases.
S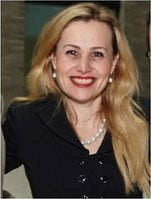 he earned her M.D. degree from Sackler School of Medicine at the Tel-Aviv University, and a Ph.D. degree from the Bar-Ilan University, Israel. After obtaining her Israeli Board certification in dermatology at Rambam Medical Center/Technion, Israel, Dr. Guttman moved to the U.S. to pursue a two-year postdoctoral fellowship at The Rockefeller University in the Laboratory for Investigative Dermatology. Upon completion of her fellowship, she became board-certified by the American Board of Dermatology followiing her second dermatology residency training at the Weill-Cornell Medical College in New York. Dr. Guttman's major clinical and research focus is atopic and contact dermatitis. 
Her research made paradigm-shifting discoveries on the immunologic basis of atopic dermatitis (AD) in humans, enriching the understanding of the pathophysiology of this common disorder and opening the door to new therapeutics. Dr. Guttman has developed the only comprehensive molecular maps of AD, defining skin differentiation and immune-circuits characterizing this disease. She has established the reversibility of the AD phenotype and defined a series of disease and response biomarkers that are now accelerating the testing of novel immune, pathway-specific drugs in this disease.
Dr Guttman was recently (2015) elected as a member to the American Society for Clinical Investigation (ASCI), as well as the American Dermatological Society (ADA), and is the recipient of the Young Investigator Award (2011) from the AAD, the Dermatology Foundation's Physician-Scientist Career Development Award, the Fisher award of the American Contact Dermatitis Society. Her breakthrough studies in eczema were featured in important journals and media channels.
*Learn more: Visit ClinicalTrials.gov trial # NCT02561585 for more details.
---
Are you interested in clinical trials? Tell us what's on your mind in the space below.